LEWCO Commissions Composite Curing Oven for a Foreign Air Base
LEWCO, Inc. recently commissioned a large field assembled batch oven for a foreign military's air force.  The oven will be used to accelerate the curing of vacuum bagged composite components used in the repair and maintenance of military aircraft.
The 500°F electric oven features a top mounted heater box that houses multiple banks of Incoloy heating elements providing 288 kW of heat capacity.  High volume circulation fans efficiently deliver dual airflow, providing uniform heat distribution throughout the oven workspace.
The oven was commissioned with one of LEWCO's standard composite curing control packages which includes ramp soak temperature controls,  a 48-channel data recorder, (12) part and (2) workspace thermocouples for cascade temperature control, and (12) manual vacuum ports.  The control system has Ethernet connectivity which provides automatic download of data to the customer's PC.
The massive enhanced duty oven, which features a workspace of 120"W x 240"D x 78"H, was manufactured and designed to NFPA 86 "Class A" standards. To ensure quality, the customer required a temperature uniformity of +/- 10°F at 500°F. However, when the oven underwent the 9 point uniformity test per AMS2750E standards, the outcome proved to be superior, resulting in a uniformity of +/- 4°F.
Due to its physical size, the oven was designed by LEWCO Engineers to be separated into four main sections for shipping.  This design permitted complete assembly and testing at the factory and also met the size limitations of international shipping.  LEWCO field service engineers provided onsite start-up, commissioning, and operator training.
According to Project Manager, Michael Luli, "This particular branch of the military is fairly new to the composite industry, so purchasing this oven was a brand new experience for them.  Our team of oven experts helped guide the customer through the process to ensure that the oven would produce the best part quality possible. Overall, this project was a great opportunity for both the customer and LEWCO. We could not be happier with the result."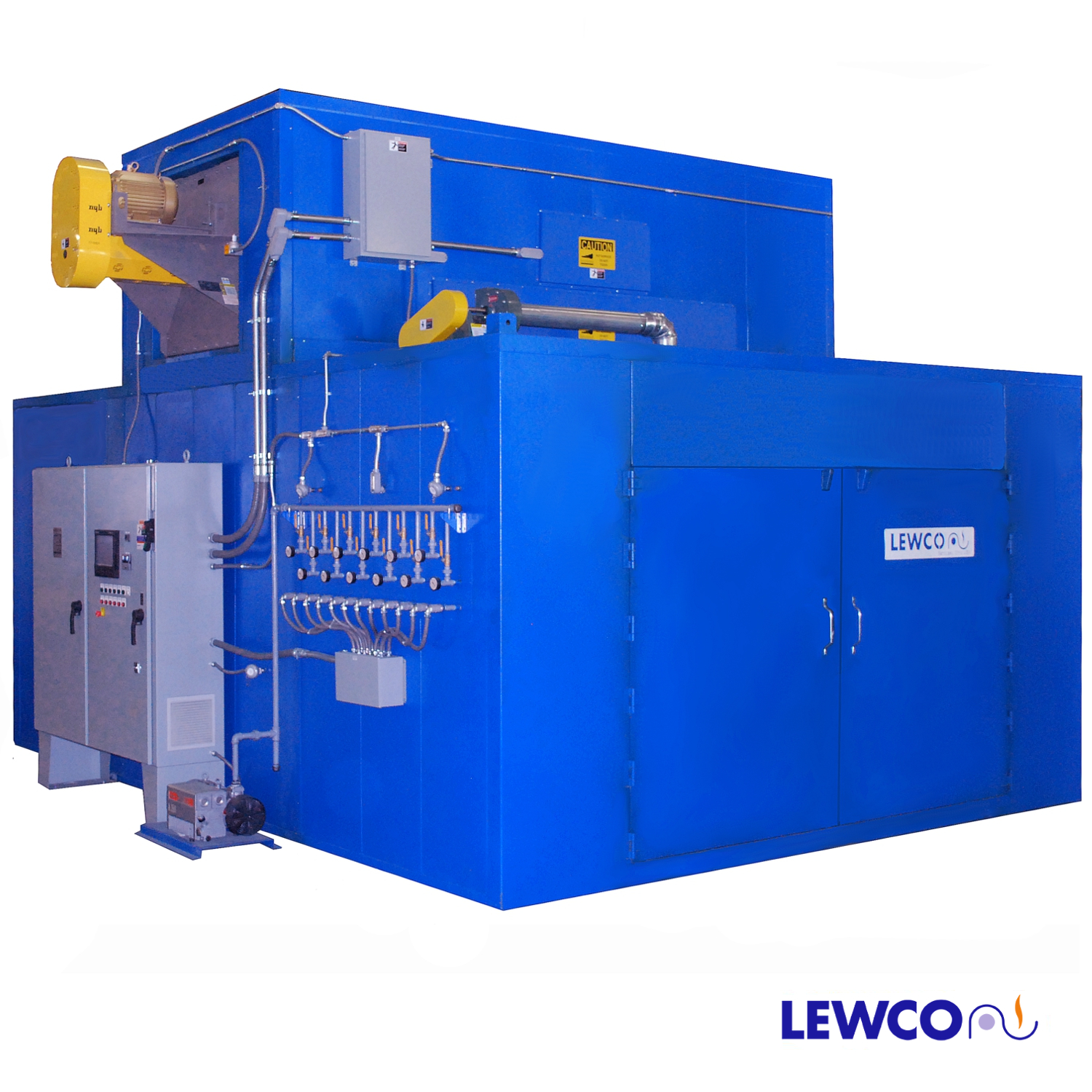 Specifications:
Model: NS-WIT05ED-120-240-84
Workspace Dimensions:  120" W x 240" D x 78" H
Heat Source: Electric
Heat Capacity:  288 kW
Circulation Fan:  30,000 CFM (x2)
Airflow Pattern: Dual