LEWCO Employee Spotlight: Meet John, Industrial Oven Design Engineer
At LEWCO, we believe that our people are the organization's greatest asset! We are proud of our dedicated team of exceptional employees who work hard to support the values of our growing company. We have some pretty remarkable people who have a real passion for what they do. So, we thought what better way to show our customers about what life is like inside of LEWCO than to have our own employees share their stories? Read on to meet Design Engineer, John Galloway.
JOHN GALLOWAY, INDUSTRIAL OVEN DESIGN ENGINEER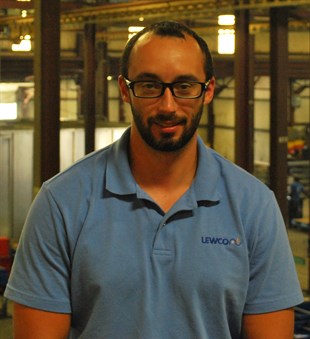 John joined LEWCO in February of 2016 after spending time as the lead Design Engineer at SCS Gearbox, Inc. in Bellevue, OH.  He received his Bachelor's Degree in Mechanical Engineering from the University of Toledo and brings 3 ½ years of experience to the LEWCO Team.
Johns' main responsibilities include developing and designing new and existing       company products, creating product drawings, and providing technical support to applications engineers and shop personnel.
What inspired you to pursue a career in the engineering field?
I always enjoyed tearing things apart to see how they worked and sometimes even putting them back together correctly without any extra parts.  I enjoy the challenge of working through the problem at hand and coming up with a solution with the least amount of compromises.
What kinds of hobbies and interest do you have outside of work?
My biggest hobby is motorsports.  I dabble in kart racing and enjoy watching my friend's race Sprint Cars and NASCAR Trucks.
What is your most treasured possession?
Since I can't claim ownership of my fiancé, I would probably say my Miter saw.