LEWCO Employee Spotlight: Meet Michael, Industrial Oven Applications Engineer
At LEWCO, we believe that our people are the organization's greatest asset! We are proud of our dedicated team of exceptional employees who work hard to support the values of our growing company. We have some pretty remarkable people who have a real passion for what they do. So, we thought what better way to show our customers about what life is like inside of LEWCO than to have our own employees share their stories? Read on to meet Applications Engineer, Michael Luli.
MICHAEL LULI, INDUSTRIAL OVEN APPLICATIONS ENGINEER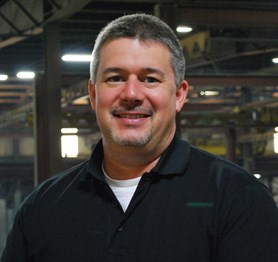 Michael joined LEWCO in March of 2013. He earned his Bachelors of Arts in Physics from Baldwin Wallace University, along with a Bachelor of Science in Mechanical Engineering from Cleveland State University. While receiving his engineering degree, Michael worked for the NASA Lewis Research Center in the fluids branch of the microgravity division. His main responsibilities with NASA included gathering data to develop an equation to predict the   flow of various velocity fluids in various angled corners in microgravity. Upon graduating, Michael received a position with a global leader in batch annealing equipment, which allowed him to see the world and experience many different cultures. He brings over 20 years of experience to LEWCO and is a valued member of our Oven Team.
Michael's main responsibilities at LEWCO include reviewing new opportunities in order to determine a solution for a customer's application and creating estimates for Oven products to meet these solutions. In addition to his application engineering duties, Michael also serves as Project Manager on many major projects and is currently an Internal Quality Auditor for the company's quality management system.
What inspired you to pursue a career in the engineering field?
I have always been interest in how things work.  Starting as a little kid, I would take things apart just to see how they worked.  This turned into an interest in fixing, repairing and building.
What do you consider your greatest achievement?
Designing, building and flying an experiment in zero gravity (parabolic flights) on NASA's DC-9.  At the time, my partner and I were the youngest people to have done so.
What kinds of hobbies and interest do you have outside of work? 
My two main hobbies outside of work include sailing, particularly racing sailboats, and working on cars. Currently, I am rebuilding a 1933 Ford 3 window.