Custom Hot Box Provides Safe Heating
LEWCO, Inc. recently manufactured a custom drum heater for a large government contractor. The hot box is steam heated and rated for a maximum operating temperature of 300°F.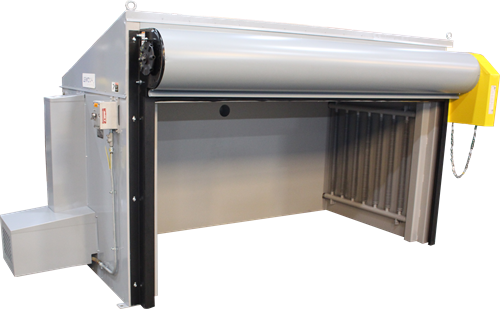 The oven is designed to heat (8) 55-gallon drums and is equipped with a self-acting controller that has an operating temperature range of 125°F – 212°F. Installation in an electrically hazardous location required the circulating fan motor to be rated Class I, Division II service. As an additional safety feature the fan was upgraded to ACMA (Air Movement and Control Association) "C" spark resistance.
Due to space limitations in the customer's facility, LEWCO engineers replaced the standard hinged doors with a custom insulated steel roll up door employing a custom non-sparking manual chain operator. All the non-sparking features were key to a safe installation where explosive dust is present.